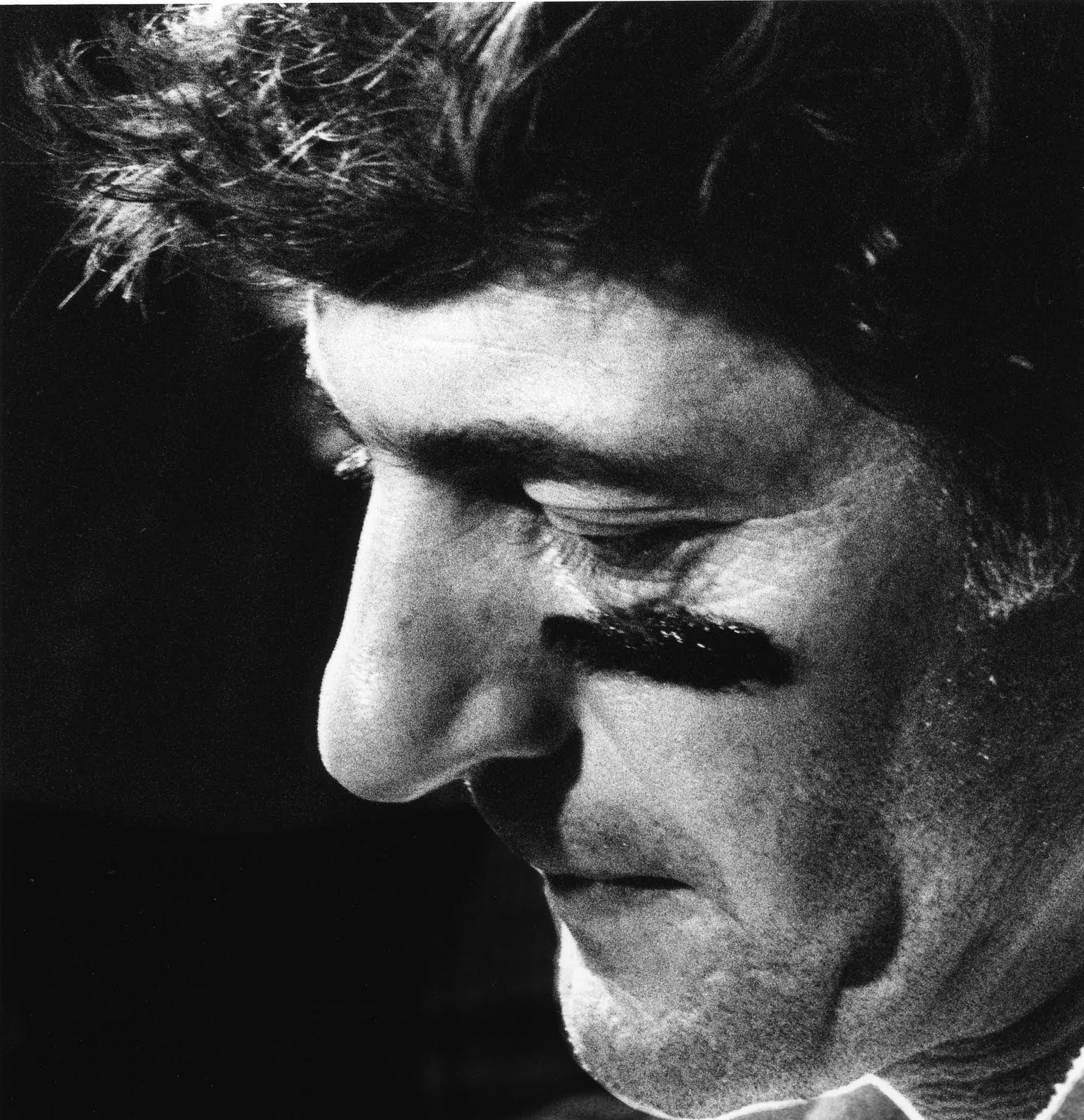 The polyester double-knit Red Sox uniforms of the '70s debuted shortly after the second Watergate break-in. They were antithetical to the tradition synonymous with Boston, but everybody else was doing it. The blow-dried Disco Strangler ethos of the decade was just beginning to take hold, bringing its synthetic fabrics with it, much as the character-filled Scollay Square had given way to the concrete brutalism of Government Center. The Red Sox were being swept asunder by baseball's version of urban renewal.
So yes. Doorlatches were taped at the Democratic National Committee and the Sox began wearing V-necks and pants with elastic waistbands. Duane Josephson was one of the CREEP burglars. He was caught and he'd never play another game, spared from ever wearing the new unis. Maybe he got off light.
Selling out to the nascent era's fashion didn't completely haunt the Sox; they went on to finish in second place that year, ultimately foiled by both the strike that cost them an irreplaceable ½ game in the standings and by Aparicio falling as he rounded third, but it was the best winning percentage the team had posted since 1967. Reclamation project Luis Tiant also found a permanent home in the starting rotation. The Sox's youth movement was beginning to blossom. Mario Guerrero was in the Symbionese Liberation Army. He would go to spring training in 1974 straight from Berkeley.
Mustaches grew and gold chains slithered down hair-covered chests like lava through the pines. Mirror balls spun and 18 ½ minute gaps were listened to, people began jogging and leaving their keys in communal bowls at suburban parties and forming long lines at gas stations. A President resigned. Judge W. Arthur Garrity ruled that Boston's schools were unconstitutionally segregated. Nobody liked the solution.
Saigon fell and The Gold Dust Twins came to Fenway and played 81 dates a year. Fred Lynn's grace was delivered from magical terrycloth wristbands, Jim Rice's power came from his defiantly modest Afro. Beachballs bounced around the bleachers, floating lazily through the marijuana haze. Cutoffs and flip-flops and Bud Man bucket hats reigned. Amity meant friendship. A fly ball by Carlton Fisk clanged against the left field foul pole, then a bloop single by Joe Morgan broke hearts. October's spotlight burned bright.
In the cold of winter, Peter Seitz made a ruling. In Boston, police escorts in riot gear rode alongside school buses. People wore leisure suits.
Ted Landsmark had an American flag swung at him and Graig Nettles dumped Bill Lee on his shoulder. America celebrated her 200th birthday. Lynn, Fisk and Burleson didn't sign their contracts until midseason, which drove drunkard and probable racist Tom Yawkey to his grave. Darrell Johnson was fired. A Gerbil was hired. He set off metal detectors at airports.
Hair spilled over collars. Everyone squinted as if looking into the sun, mouths slightly open, top row of teeth exposed. They shined their Corvettes and IROCs while listening to Foghat on the 8-track. Someone thought to test the water from sump pumps in Love Canal.
The Red Sox showcased their might in 1977 as George Scott returned to Boston and hit 33 taters while making the world regret those tight-fitting uniforms. Butch Hobson hit 30 home runs from the 9th spot in the order. The sun shone warm and the Force was with us, until it wasn't. Even the Force needs pitching.
Cocaine residue clouded glasstop tables. Husbands and wives wondered how to ask for divorces. Kids hunkered down in paneled rec rooms, striped tube socks pulled high, MAUI 76 emblazoned across their faux football-style shirts. The Brothers Gibb, deities in champagne satin suits, communicated with us through the radio. We didn't fully understand what they wanted, but they made white people dance and everybody was scared as they waited for the clock to strike midnight. Too much glow, too much Have A Nice Day. Everything was goldenrod or avocado or burnt umber.
Then the '70s sent us their herald, Dennis Eckersley, who was formed when lightning from the gods struck California beach sand. Babylon 1978 was complete, and that strong summer sun became a searing glare as the Red Sox blew a 14 game lead to the Yankees. The Gerbil had benched or banished half the team's talent. Dwight Evans was beaned by a Mike Parrott fastball. Butch Hobson rearranged elbow chips in between throwing errors. A Massacre ensued. But there was a still a little time left in the season. The Sox fought back hard enough for eight more days to force a one game showdown for all the spoils, as if they could sense an era was drawing to a close, leaving everything on the field as they valiantly shielded their eyes against the magnifying glass that hovered squarely over Fenway.
Then lounge lizard Mike Torrez yielded a popup home run to Bucky Dent as Yaz leaned against The Wall, head hanging, cleated red Spot-Bilt kicking the warning track cinders, the blood draining out of his body.
A Pope died. A new Pope was named. He died. Congressman Leo Ryan took a flight to Guyana, concerned about a cult. Stan Papi was on the tarmac, waiting. There was a gunfight. 900 people drank Flavor-Aid. End scene.
Next spring the Red Sox went back to buttoned jerseys and belted pants, embracing their Calvinist roots in order to quell this madness, penance for flying too close to the sun. Embracing mediocrity in the process. The schedule became a reason to watch Yaz get 400 home runs and 3,000 hits and not much more. To watch his last few golden years as Lynn and Fisk and Burleson were pushed out of town and the hope of postseason baseball subsided. A players' strike. The summers stultifying in their meaninglessness, the klieg lights of October dimmed. Longingly thinking of cherry red batting helmets and V-neck pullovers, because even though the tumult had been heartbreaking, it was never dull.
Sober night fell, no longer set to the thumping bass or soaring strings of the discotheque; a glass of milk by the bed instead of a Schlitz tall boy, a tablet of Anacin instead of a line of coke and a Valium.
Spaghetti-thin stirrups pulled high under the calf-length hem of the uniform pants, the lovely striped sock rendered invisible.